Paycheap.ng is owned by Paycheap Systems Services, a registered company in Nigeria with CAC. Our Mission is to deliver Cheaper, Subsidized Mobile Data, Airtime, Bill Payment (TV and Electricity Bills) Bulk SMS and Money Transfer etc. at wholesale prices in the quickest and most convenient way possible.
How does it work?
As a user on Paycheap.ng, you get discounts from VTU airtime recharge on all GSM networks and pay less. This gives you an opportunity to make a good profit or save cost.
Get 3% to 5% discount on airtime Virtual Top Up.
Bulk recharge to Top-up multiple phone numbers at the same time.
Instant data top up for MTN, GLO, Etisalat/9mobile and Airtel
Cheap bulk SMS with same charge for all networks.
Pay N10-N35 fee on instant bill payments (DStv/Gotv/Startimes) instead of N50 or N100.
Generate your Electricity Meter Token yourself. We sell both Prepaid and Post Paid
Website Structure
Paycheap.ng was built with our users in mind. We understand the annoying issues people face while using bill payment websites and we try our best to build a site comprehensive enough to give real time report on every transactions you make. We also consider simplicity and convenience where users can Buy Airtime, Data, Bulk SMS, TV and Electricity Payments and Money transfer which are all automated. On our home page you will have an idea what we offer. From the home page you can register or Login. For new users, after you register, you will be asked to login with the same credentials you just used to open an account.
REGISTRATION AND ACCOUNT ACTIVATION
Click Register
Enter details such as Username, Email, Phone number, Name etc. (Please don't forget your username and password)
After registration you will be redirected to the login page
Enter your username and password correctly
You will be taken to the activation page
Click Pay Now to pay online using the online options. The payment page will open for you use this to make a payment of N1000 (One Time Fee) once payment is successful; your account will be activated automatic. Please don't refresh this page until it takes you to the dashboard. If you are not patient for the page to load you may run into issues and we won't be able to help so please be patient especially if your network is poor.
You can choose option 2 to activate your account by making Bank Deposit or Use your bank app to pay in N1000 and make sure you indicate your username, email or phone line as depositor so we can know it's you.
Any Bank Transfer we received with no name or any means of identification, we can't credit the money to you please make sure you do direct bank deposit or use app as this will have options to add payee name. We would not be held responsible if your payment don't have any means of identifying you.
Chat and admin if possible before making any transfer so that we can check it immediately
WALLET TOPUP
Wallet on paycheap.ng is your Account Balance. The balance is seen at the Wallet service section and at top of dashboard. You won't be able to buy anything if your wallet is empty or has insufficient funds to buy what you are buying. Click on MY WALLET paycheap.ng/users/mywallet.php to fund money
Login to paycheap.ng
Locate the MY WALLET section on your dashboard
Allow the page to load fully
Enter the amount you want to load your account with and click PAY NPW
This will open our payment gateway so you can load your account with Funds automatic using your ATM Card
DON'T RELOAD PAGE – You must not for any reason reload the payment page if you do so you will terminate your payment process an you can lose your money in this process
NOTE: By no means should you ever reload the payment gateway page when making deposit with online payment. Paycheap will deploy reputable payment gateway companies to help us receive your money. We do not control this process directly, we only get the money when you are able to complete the payment as they instruct you, you are to be patient and read instructions Never reload the page we keep repeating this.
Wallet Top-up Refunds
We can only clarify your payment if we get an alert that it was process success. You will be sent an email on success of payment with a transaction ID, if your wallet don't get credited, login to your email and copy the transactions ID and send to ADMIN and wait until we clarify it. Avoid calling us when you have not played your part. This guide was put to help you avoid mistakes be patient to follow the process well. Paycheap will not be responsible for any failed payment where we are unable to verify your claims. Avoid charging us back if your wallet was credited and you charge back. We reserve the right to ban your account temporary or permanently at any moment we observe fraud on your end with no notice whatsoever.
Dashboard Usuage
When you are logged in to your dashboard, all services are listed. Simply click the service you desire and follow the available options. NOTE: Please be very patient and look at your browser Bar to see if the page is loading. Do not keep refreshing your page when the page is already loading. You will run into problems of double clicking and this may affect your account and we are not going to be response for any loss because of this impatience.
Data Issues and Refund Policy
Our data website is automated, and we deal with partner providers who deal with service providers directly. We may experience service down times occasionally. This is from past experience Network Service Providers are unpredictable. All users of paycheap.ng must follow us on our social media channels Whatsapp especially. We expect users of Paycheap.ng to save our Whatsapp number as we would be updating changes both on Whatsapp and users dashboard. We may at any point make changes and update on our website without prior notice to users. You are expected to check your dashboard immediately you login to see if there updates. You will be absolutely responsible if you fail to check updates for changes on services and fees. All transactions done on paycheap are fully reported under the transaction history of each service. Always check to see the report of your transactions. For data, click the VIEW button to see the transaction status. When you purchase data, you will need to wait for server to process it. MTN data delivers almost instant, between 1 second to 30 Minutes. Please you are not to disturb s within this time period, if your data purchase reads pending please no need to stress yourself, there is nothing we can do about this as it's left to our Service providers to process it. If you are found in the habit of calling or messaging us or Whatsapping because your data is pending, we reserve the right to BAN your account until you understand our service terms properly. If you click on VIEW to see your Data delivery status and it reads Declined, simply inform admin or send us a message from your dashboard Messaging options, our moderators will verify it was declined and we would refund your account. You may also chat us to see why it keeps declining so we can give you an advice. NOTE: Generally SME Data on ETISALAT/9mobile is the worst of all, buying Etisalat/9mobile DATA on paycheap.ng remember the general issues with Etialst who always give us poor services. GLo and Airtel as well experience a lot of Delays. We cannot tell you the exact delivery period for these networks, you are to keep checking the status by clicking on VIEW on your SME DATA History page.
REFUNDS: We would refund data if it was declined and we have been refunded by our Vendors. All Declined Data must be given time to process refund, this could take as long as 1 – 7 Days. We would refund immediately in most cases, just know if this lingers you need to be patience with us. We don't want you to lose money, neither do we as well so we need to get the refund first then we credit it back to you.
VTU AIRTIME
Paycheap.ng sells VTU Airtime, this is credited to the recipient via our VTU API path. Users must enter numbers correctly, any mistake cannot be reversed and you stand to lose the money on that sale, you are to cross check all numbers 3-4 times before you hit send. There is nothing rushing you, so take enough time to cross check numbers. This is a business of money and you can't afford to rush, any error from your end don't even border to message us as all number that has hit the server has gone forever and we can't stop it. You can report to any admin that is available few seconds if you made a mistake so we can see if we can savage the situation before it Hits the Server. In a situation your number was entered correctly, and your recipient did not get the Airtime, kindly be patience between 24 Hours or chat admin if they are available to cancel it or resend.
Money Transfer
Our money transfer is automated, it is built in a way that it won't be possible to send money to wrong account. However Note: We don't refund money transferred to any bank. Be sure you want to send that money out before you proceed. You are to secure your account login details and deices to avoid anyone login and transferring your money without you authorizing that transfer. You as well advised to avoid transferring too heavy amount of cash out, first send it out bit by bits of 10k Max. Any large transfer must be by Admin consent. Failure to abide by this terms you are on your own.
Bulk SMS
Paycheap.ng sells Bulk SMS Services. We try our best to provide the best service at a good rate which may be above other sms providers. But we prefer to give you good services than charge you small and your sms don't deliver. You are expected to send a test sms first to about 3-4 different numbers before you push your large messages. If the response for the test is good then push the rest batch by batch, if the test sms did not deliver as you expect please don't proceed so you don't waste your money. Contact admin to verify if service is going well.
TV Subscription
Paycheap.ng offer TV Subscriptions to users on GoTV, Startimes and DSTV. Please if you are on any TV Plan ensure you maintain the same amount. Example if you are on Gotv plus N1,900 make sure you don't go and subscribe for Gotv MAX 3800. We don't want to have issues with your subscription. You are to first of all contact your TV service providers to change plan before you make your Subscription. Please abide by this rule to avoid failed transactions.
Electricity Meter
Paycheap.ng Offers users the opportunity to generate electricity Meter token themselves from there dashboard. To do this, simply.
Click on the Electricity Payment service on your dashboard
Then select the distribution company
Choose the prepaid or postpaid options
Enter Meter number. And click on the name box under it
Wait until your details are generated automatic which will bring out the owner name
Enter amount, minimum N1000
Generate token
You will be redirected to the transaction History page where there is a box to show the Meter token you generated
Click on TOKEN to generate your meter token and wait
You may need to keep clicking the TOKEN button after few minutes 20-40 minutes until the meter number is generated successfully.
Enter the meter token on your Meter and it will credit the amount you paid for
NOTE: Electricity Meter tokens may take 10 Minutes – 1 Hour before the token appears on the Meter token box. Please we need you to be patient and keep clicking TOKEN until it is generated, do this after about 10 minutes period. Note that your meter token is for the meter number you provided earlier and METER TOKENS are never wrong. We won't refund you if you claim the token was wrong. Please enter the Meter Token on your Electricity Meter correctly, check your last meter balance before loading so that you don't say it did not load meanwhile it has loaded and you did not check previous balance.
Blank/ Router Pages
If or when your page runs into the white page, this means you have encountered an error. Do not reload this page https://paycheap.ng/router.php Whenever your account run into this page simply open another TAB/browser and login again then check if your account has been debited for that transaction to do this Login and check the transaction History if you are debited then don't resend that transaction again. If you were not debited then you can resend request again. Note: Please do not reload the router page as this can send several requests to our server and we won't be able to stop it.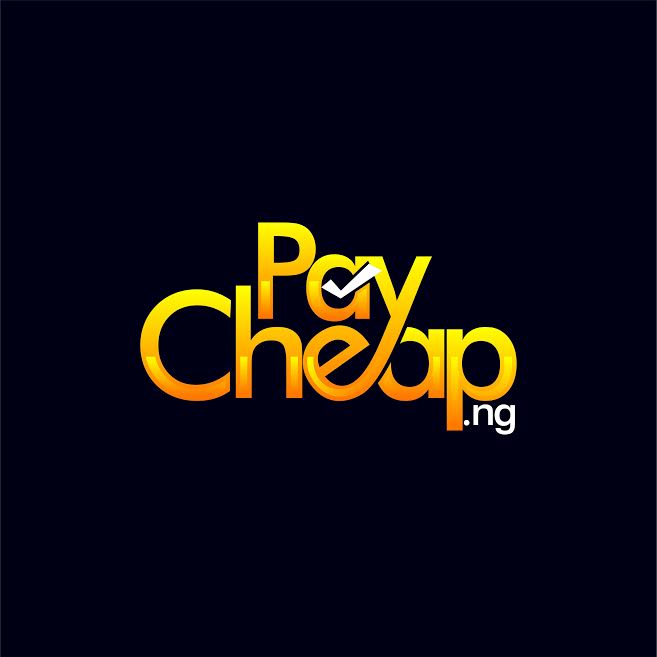 Paycheap App
Enjoy cheap,fast and secure transactions.
(22)