HOW TO RECHARGE PREPAID ELECTRICITY METER.
How To Recharge Prepaid Electricity Meter Online
Life is easy! You can now Pay Electric Bills Cheap. Paycheap.ng offer 0.5% Discount on bill payment! What else can you ask for? It is time-saving, convenient, and you can do this right from your mobile phone! Amazingly, you can get it done even by 12am in the midnight! Yes, you heard that right - you don't have to wait till the next day! If you encounter any issues, there is customer support 24/7 to attend to you!
How To Recharge Prepaid Electricity Meter Online Using Paycheap
Paycheap is a bills payment platform where anyone can buy and pay for most utility bills. Of course, prepaid electricity meters are also included!
The amazing thing is that you can do this anywhere you are. All you need is either a computer or a good smartphone.
Here are the distribution companies you can make payment to:

Eko Electric - PHCN

Ikeja Electric - IKEDC

Kano Electric - KEDCO

Port Harcourt Electric - PHCD

Jos Electric - JED

Abuja Electricity Distribution Company - AEDC

Enugu Electricity Distribution Company -EEDC

Ibadan Electricity Distribution Company - IBEDC

Kaduna Electricity Distribution Company
Eko Electric -PHCN
For this energy firm, they have the Integrity to conduct business fairly, with honesty and transparency. Although they have physical offices that accepts cash, they have innovated in recent times to ensure people can conviniently pay online - both PREPAID AND POSTPAID. It is easier to pay via Paycheap.ng
Ikeja Electric- IKEDC
Ikeja Electric stood out in various regards, and if you are a customer, you then don't need to do things the analogue way again. Rather, it is possible to, with paycheap.ng, recharge from the comfort of your home (postpaid and prepaid).
Kano ELectric - KEDCO
Kano Electric (KEDCO) is one of the outstanding energy firms in the Northern part of the country. Why wasting precious time going to their office to recharge again? You can simply make use of paycheap to sort things out without delay - either Prepaid or Postpaid.
Port Harcourt Electric - PHCD
PHCD is another popular energy firm with tons of customers. They are quite innovative too! And so, consumers can make payment for the recharging of their prepaid and postpaid meters using paycheap.ng
Jos Electric - JED
If you are under this outlet, you can also utilise our service at paycheap to recharge your meter (Prepaid and Postpaid) right from the comfort of your home.
Abuja Electric - AEDC
The firm prides itself as a world-class utility company, and of course, it can't but be superb, considering its location. We can help you recharge your meter from the comfort of your home.
Enugu Electric - EEDC
One of the major energy players in the eastern part of the country. In fact, it was made known that they emerged overall first position in the 2018 cummulative NEMSA safety ranking. With paycheap, you can recharge your meter easily.
Ibadan Electricity - IBEDC
If you are in Ibadan, even IBEDC has made things easy for you. With your phone, you can pay for your energy bill from paycheap.
Kaduna Electricity Distribution Company
They are one of the 18 successor companies created following the unbundling and subsequent privatization of the defunct Power Holding Company of Nigeria Plc. Kaduna Electric is one of the 11 downstream operators in the Nigerian Electricity market. It is responsible for retail distribution and marketing of electricity in Kaduna, Kebbi, Sokoto and Zamfara States. With paycheap, pay your bills with ease!
Here are the steps you would need to take:
Visit www.paycheap.ng

Click on "Electricity Bills". Fill in the necessary details. Choose your energy provider and choose the "prepaid" option. After inputting the meter number, it will automatically detect owner. You will also enter how much you want to topup, then PayCheap generates a meter token which you can load into the meter machine.

Gone are the days when we must visit 'NEPA" office just to recharge a prepaid electricity bill. When the prepaid electricity solution came, some people were not too eager about it, and it is understandable. But then, it has come to stay, and things keeps getting easier for us

If you still pass through a lot of stress just to recharge your prepaid electricity meter, this article will give you a fantastic solution about how you can easily get things done from the comfort of your home or office to anywhere.

We know it is easy to get struck to old habits - especially if you are used to settling yours physically. But then, there is nothing wrong trying new things and innovativing.

This post is meant to ensure you make a resolve to change the manner you have been loading your prepaid meter to an easier one. Not just easy, but more efficient, as you don't need to waste resources unnecessarily. All you need to do is simply to open up yourself to learn appropriately, and you will be glad you took the decision to try something innovative.

The Prepaid Electricity Meter is an innovative tool that work like a mobile phone. After recharging it at the beginning of the month (or whenever one's previous energy time was spent), then you will use it while you are charged for consumption.

It must be noted that prepaid meters are so different from postpaid (try not to mix the two). For the latter, energy can be used in advance, while for the former, consumers are only served energy in arrears of they purchasing units.

Do you now see how easy it is to recharge your prepaid electricity meter online? Don't forget that Paycheap is a solution meant to make things very easy for you! Simply register on paycheap.ng and enjoy all amazing benefits we've got to offer!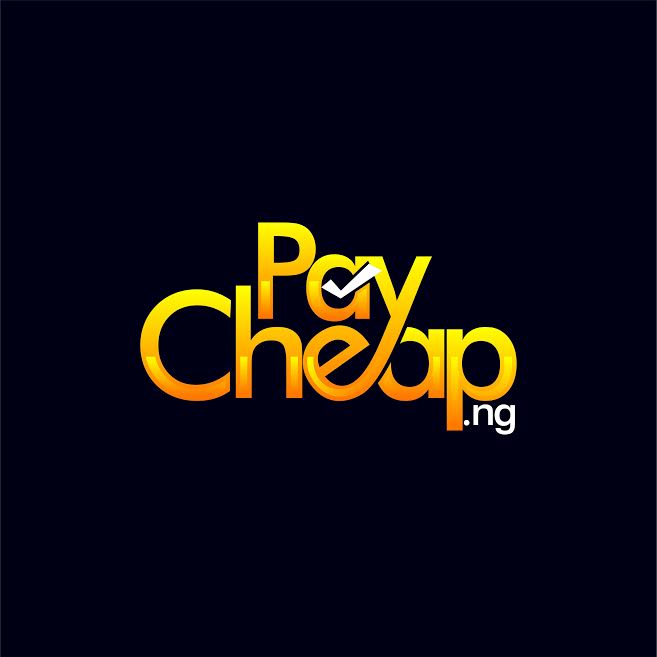 Paycheap App
Enjoy cheap,fast and secure transactions.
(22)