Paycheap.ng is a web and mobile platform where users can purchase Mobile Data Bundles, VTU Airtime, Bulk SMS, Pay Electricity Bills, TV Subscription, Transfer money to any Nigerian Bank, Generate WAEC PIN, Exchange Recharge Card for Cash and more. It is an online platform to pay bills cheap in Nigeria and get rewarded at the same time. We have designed our website to accommodate both users and resellers/agents. Providing users of our platform the opportunity to save cost, make fast, secured, efficient and rewarding purchases and bill payments.
Our Services and Benefits
Paycheap.ng is a platform where we offer wholesale rates on;
Data Bundles – Example MTN 1gb as low as 450/470. With this you can save money buying for personal use, for those who want to make money, you can sell to the public at high rates example Buy 1gb 450 sell at 500, Buy MTN 2gb 900 Sell at 1000 and make profit.
Airtime VTU Top-up – MTN 3% Discount and others networks 4% Discount
Pay NEPA/PHCN Bills for Prepaid Meter and Postpaid Meter at a convenient rate. Generate the Meter Token right from your phone, and enter it on your Meter.
Send Bulk SMS to Even DND phone numbers. All your recipients will receive your messages. This helps a lot as we have a whole Server to ensure SMS works.
Instant Money Transfer. It's amazing that on your dashboard you can transfer all your Wallet funds to any Nigerian Bank 24/7, Funds will be received in less than 30 seconds.
WEAC PIN- You can generate WAEC Result Checking PIN right on your phone with paycheap.ng.
Earn Money – We sell to you at Wholesale, now get customers, collect cash and sell these to them at your own rate. Or use your referral link to register others and get instant N500 which is credited to your Wallet. This can be transferred to your bank immediately.
As a User
To become an active member of Paycheap.ng, all you need to do is register on our Web or App page, supply every details required which includes; name, email, phone number, username, password. You will be redirected to login with the details you just used to register. When you Login, you are expected to activate your account with One time N1000 afterward you are automatically entitled to enjoy our massive discounts.
Activating your account
Please you won't be able to do anything on Paycheap without activating your account with N1000. So either you simply click | Pay Now| or Bank Deposit|
Pay Now
This will allow you pay instantly online - with your ATM Card eg Master Card, Visa or Verve or other online payment options
Bank Deposit
This allows you Make Bank transfer/ Cash Deposit/ USSD Transfer to any of these accounts Access: 0707299662 or Wema Alat: 0241523050 and click on BANK DEPOSIT to upload proof of payment so admin can activate your account! Note: It's advisable to use the Pay Now option which is instant and all you do is use your ATM Card to pay and your account will be activated immediately. Bank Deposit will have to be approved by one of our Admin after we confirm the payment first. Please note this very important. But if you don't know how to use the Online payment then do a transfer and chat us either on Whatsapp or Live Chat on the website. Also while using Bank Deposit or use App to make payment, make sure you use your Username as Comment or Registered phone number or email used to register on paycheap.ng so we can know who sent money and avoid confusion. We would not credit you if we can't verify who made payment. Or just chat an admin before doing a transfer.
EARN AS A RESELLER/AGENT
After being setup and have activated your account with N1000 (One Time Fee), you are eligible to start selling at your own rate. You can recharge all GSM networks in Nigeria (MTN, GLO, ETISALAT, AIRTEL), Pay Electric Bills, Pay TV Subscription, Send Bulk SMS, Load Airtime or Recharge Card into Your wallet and Sale for cash and many more features.
Our Data Plans & Prices
Our internet/mobile data plan works with all devices ( Android, IPhone, Blackberry(OS 10), computers, modems e.t.c.). Data rollover if you re-subscribe before expiry of current plan, applicable to MTN, Glo and Airtel only.
OUR AIRTIME PACKAGE AND REWARD
All users, Agents, Resellers on Paycheap.ng will enjoy Discount on every Airtime sold. For instance, if you recharge a customer's number with a ₦100 GLO airtime, you'll be charged just ₦95 and have ₦5 profit, your customer will get his N100 complete and you gain N5 from selling 100 Card. This system is secured, protected and reliable.
Features and Rewards
You can sell direct data bundles instantly for all the GSM networks.
You can sell MTN SME data, at Whole sale rate on our platform
You can pay Cable TV subscriptions instantly for Startimes, DSTV and Gotv
Send bulk SMS service that delivers to all networks with custom reporting, so, you will never waste your SMS credits.
Fund your account with Airtime automatically in less than 5 (Not available yet)
Earn N500 each from inviting others to use our website- that's 25,000 when you register just 50 People. Remember they will save money using our platform so be confident to share the good news
How does it work?
As a user on Paycheap.ng, you get discounts from VTU airtime recharge on all GSM networks and pay less fee for bill payments then keep the profit.
Get 3% to 5% discount on airtime Virtual Top Up.
Bulk recharge to top up multiple phone numbers at the same time.
Instant data top up for MTN, GLO, 9mobile and Airtel
Cheap bulk SMS with same charge for all networks.
Pay N10-N35 fee on instant bill payments (DStv/Gotv/Startimes) instead of N50 or N100.
EARN AS A REFERRER (₦500)
Make money every day, Every Month when you share the good news about Paycheap.ng. You can earn as much as 25- 50,000 monthly by simply telling others about Paycheap.ng. Register them using your own referral link, and also earn by showing them how to use this platform. Earning on this platform is to refer other resellers or users and earn ₦500, when they enroll. So go ahead and inform friends in schools, family members, already those existing paper Recharge Card sellers to start doing it online.
Support and Complaints
We are dedicated to ensure no one loses a dime on this platform. Please cooperate with our team so that we serve you better. We have our Whatsapp line +1 612 444 6079 calls 07057674125 and Live Chat options for users to reach us and resolve any issues. We also have an inbuilt messaging options on your dashboard, simply write us a message and a moderator will reply. Please Note: To serve you better, you have a role to play, keep your account secured from unauthorized users; we would not be held responsible in any way for your device security and privacy of login details are compromised. Also when chatting with support, go straight to the point and provide us your username and phone number to verify your credentials'. Be patient with us as we are also attending to others. Be assured your issues will be resolved.
OTHER BENEFITS
With this Platform you can pay bills cheap through any Mobile Phone with the Mobile Application PayCheap Mobile App and through a Web Portal https://paycheap.ng (this means you can sale when connected to the internet). You can still Pay Bills, Data, Airtime and other services even when you run out of Data to go online by using our SMS Purchase system as provided on our website. In addition, we would be rewarding loyal members every month for patronage and support. You will also get updates from Network providers on offers and promo on the blog section of this website and our App.
How to Earn up to 50,000 every 30 days on Paycheap
There are several ways to make money on our platform
DATA SALES
You can make a lot of money using your Mobile Phone, Tablet's, Laptop's, Desktop Computers and any online platform. Simply Fund your wallet, sale Cheap SME Data from your dashboard to family and friends, business organizations and the general public. You are your own Boss. You buy cheap from us and give your customers your own rates. They will be willing to pay as you transact with them daily. You can earn as much as N100 to N200 Profit from each transaction you make. It all depends on the rates you give customers and how many People you are able to reach daily.
TV SUBSCRIPTION
I don't need to tell you how many millions of Nigerians use GoTV, Startimes and DSTV. Almost every home has either or all of the above. It's not free, they pay monthly for it. Use the availability of the market to make money. Let people know you offer these services and remind them to consult you when next they need to subscribe. You can save as much as N20- N70 from each TV Subscription you make.
ELECTRICITY BILLS
Nigerians are increasingly adopting the electricity Meter system. While this is going on you can make money from each Customer who recharges his or her meter with funds. Instead of banks collecting 100 from them, collect the money and save tem the stress of going to Nepa Office under the sun and in the rains. Another Advantage of our website is that we are open 24/7 so no time limitations
SELLING AIRTIME – VTU
On Paycheap.ng is it really possible to earn 45% interest in pure profits just selling airtime? Absolutely yes. This is because people consume airtime as much as they consume water today. If you are still reading this page then it is certain that you are also using airtime (converted to data-MB/GB).
About Virtual Top Up - VTU
The popular way of loading a phone with airtime or credit is by buying a recharge card or voucher and then loading it on your phone with a USSD code. e.g *555*XXXXXX# for MTN subscribers. The other way is the digital method called Virtual Top Up (VTU). With VTU, the phone will be directly credited by the vendor and there will be no need for scratching a card or loading with USSD. The buyer will just receive an alert that his phone has been topped up. The buyer also receives the benefits based on the tariff e.g. MTN gives customers on MTN Pulse free 10 MB of data every week for a recharge of N100. Virtual Top Up therefore is a digital way of selling airtime credit automatically. All Banks now Sell Airtime through VTU All banks in Nigeria have become VTU vendors by selling airtime via VTU on all their channels and they are seriously advertising this business. In fact, some banks have deployed USSD to sell airtime. So, if this business is not PROFITABLE then why will the banks INVEST so much into it? It proves that there is money in this LEGITIMATE AIRTIME BUSINESS! But wait a minute, Why are the Banks not Selling Airtime through Recharge Cards? Recharge card printing has LIMITATIONS! - Printing is not cost effective. You need to buy software, paper, fill your ink then maintain your computer and printer. - Printing is in denominations (100, 200 etc) in which you cannot even print all denominations but VTU allows you to dispense almost any amount even odd values! - VTU allows you to serve your customers with what they need and not what you have (printed). What if you have printed 10pcs of MTN 100 (N970) and you are have a client willing to buy GLO N1,000? So, if you want to make money like the banks then you need to focus on what really works.
VTU BUSINESS WORKS!
Virtual Top Up is not LIMITED to airtime recharge alone but has also been extended to other services such as bill payments e.g. DStv/GOtv, Startimes recharge etc How to Earn 45% Interest in 30 days As a VTU Reseller on Paycheap.ng, you get at least 3% - 5% DISCOUNT on your airtime purchase. So, let's say you only sell just a VTU per in two day, this means you get 3% in 2 days (how can a vendor sell one airtime daily? this is really a worst case! Airtime recharge is bought daily). So, using even the worst case above, you get 3% X 15 days = 45% in 30days! Which other LEGITIMATE business in Nigeria can bring such high Return Over Investment (ROI) of 45% interest in 30 days WITHOUT RISK?
Airtime for Cash
Paycheap.ng though our partner lets you convert MTN, 9mobile, Airtel and Glo airtime to cash instantly. You fund your wallet with Airtime, then use it to buy other services for cash. No long stories never allow that Airtime waste when you can deposit it on Paycheap.ng and and use it to collect money.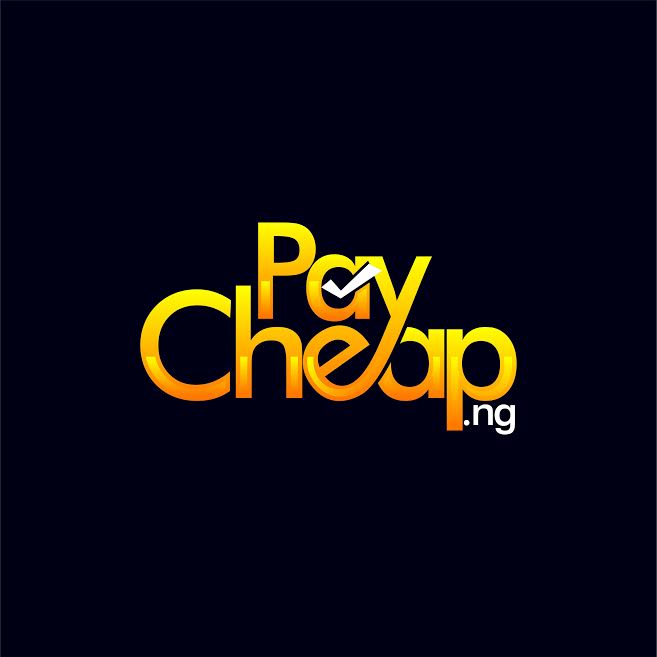 Paycheap App
Enjoy cheap,fast and secure transactions.
(22)